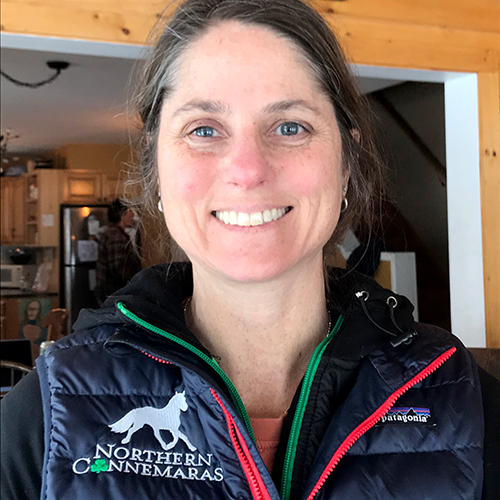 Sarah McRae Thrasher
Program Director
Brief info
Sarah McRae Thrasher, BSN, RN, has been an equestrian since the age of seven. She got lucky growing up in Strafford, Vermont, where she could train with Olympian Denny Emerson. She has been coached by Denny for the last 35 years. Sarah has competed at the Preliminary level in Eventing and trained to the Intermediate level with a horse she developed herself. Professionally, Sarah has been a Registered Nurse, BSN, RN for 23 years and serves as the camp nurse 24 hours a day.
Empower with Horsepower Summer Riding Camp only uses Connemara ponies, a native pony of Ireland. They are known for their endearing personalities, hardy feet and constitution, athletic ability and safe riding partners for all ages. At her Vermont farm, Northern Connemaras, Sarah has been breeding Connemaras for 15 years. Her first Eventing partner was a Connemara who made a huge impression on her. She then went on to compete at the upper levels with Thoroughbreds and Thoroughbred crosses and realized later she really missed the unique traits of the Connemara pony. Her mission is to breed high quality performance ponies and horses and to share her knowledge with young students and campers to facilitate confidence and self-worth by working with horses.
Sarah decided to start Empower with Horsepower Summer Riding Camp at Northern Connemaras to share her love of the pony and help girls focus on personal empowerment.